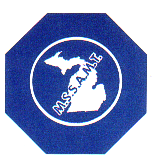 AMT MISSION STATEMENT
The mission of AMT is to manage, promote, expand upon and continuously improve our certification programs for allied health professionals who work in a variety of disciplines and settings, to administer certification examinations in accordance with the highest standards of accreditation, and to provide continuing education, information, advocacy services and other benefits to our AMT members.
Celebrating 60 years as a state society
At first we were a society of Medical Technologists and Medical Laboratory Technicians. Our ranks now include Medical Assistants, Dental Assistants, Medical Laboratory Assistants, Office Laboratory Technicians, Phlebotomists, Laboratory Consultants, Medical Administrative Specialists and Allied Health Instructors.
Each fall we hold a three day seminar to present topics to our members to expand their knowledge in areas of our medical fields. Members of AMT are required to complete a specified number of continuing educational credits each year to maintain the highest level of professional standards.
Our fall meeting held in Frankenmuth helps to provide an avenue to complete these requirements plus have an enjoyable time in one of Michigan's great attaction spots.