AMT members who certified on or after January 1, 2006 are required to comply with Certification Continuation Program (CCP) every three years.
Depending upon the certification, a member is required to obtain a certain number of points over a period of three years.
* 30 points for RMA, CMAS, RDA, CMLA and AHH
* 20 points for RPT
* 45 points for MT, MLT AND CLC

AMT members can track their points by using the AMTrax program found on the AMT national website. Every three years certified members will be asked to attest to compliance of their required CCP points. If members have used the AMTrax program and have met their required points will not be asked to submit an attestment to their compliance at the end of their three year period.

After member have established an account on the AMT website you can log in and go to MEMBER SERVICES and learn more about CCP and how to enter your activities on the AMTrax program located under CONTINUING EDUCATION section.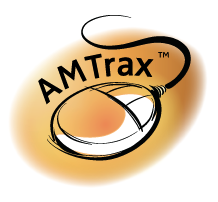 Member who were certified prior to January 1, 2006, are not required to participate; however, AMT strongly encourages all members to keep abreast of their field through continuing education and other professional activities.